30 and Under - $20 Tickets
Are you 30 or under?
Looking to get your culture fix? Theatre lovers who are 30 years old and younger can purchase specially priced $20 tickets as part of the Playhouse's 30 and Under program.
HOW IT WORKS:
Tickets available for most performances – please refer to this webpage for available dates and times
Limited number of seats available so buy early
Area 2 seating only
Tickets must be picked up at Will Call one hour before your performance begins
Show I.D. when picking up tickets as proof of age
Limit 2 tickets per ID/Order

(If you purchase more than two tickets, you will be contacted by Patron Services and given a refund)
To find discounted 30 & Under seats, please click on the Buy Tickets button and make sure promo code "culturefix" appears in the upper-right corner of the calendar page.
World-Premiere Play with Music
Wild Goose Dreams
September 5 – October 1, 2017
Forum Theatre
By Hansol Jung
Directed by Leigh Silverman
As a South Korean "goose father," Minsung works long hours and lives in a sparse room to support his wife and daughter overseas. When his loneliness drives him online he becomes captivated by Nanhee, a North Korean defector desperately trying to find the father she left behind. As they navigate their new relationship, the chaotic chatter of the internet, self-doubt and a pesky apparition complicate their ability to truly connect.
Wild Goose Dreams is a lyrical and humorous world-premiere play from award-winning South Korean playwright Hansol Jung (Cardboard Piano, Among the Dead), directed by Tony Award nominee Leigh Silverman (Violet, Chinglish). Filled with original music and an a cappella chorus, it is a moving exploration of how we find and lose each other in the modern world.
World-Premiere Musical
SUMMER: The Donna Summer Musical
EXTENDED! November 7 – December 17, 2017
(30 & Under discount valid November 7 – 18)
Mandell Weiss Theatre
Book by Colman Domingo, Robert Cary, and Des McAnuff
Choreography by Sergio Trujillo
Musical Supervision by Ron Melrose
Directed by Des McAnuff
This vibrant, world-premiere musical charts the incomparable life of Donna Summer, the undisputed Queen of Disco, from her modest Boston childhood to international stardom.
Told through the dramatic lens of her final concert, SUMMER: The Donna Summer Musical presents the complexities and conflicts the iconic songwriter and singer faced in her meteoric rise – and descent. Featuring three actresses in the title role and a score with more than 20 of Summer's classic hits including "Love to Love You, Baby," "Bad Girls" and "Hot Stuff," this electric experience is a moving tribute to the voice of a generation.
La Jolla Playhouse Director Emeritus Des McAnuff is acclaimed for creating unforgettable theatrical events from indelible popular music in such shows as The Who's Tommy and Yoshimi Battles the Pink Robots. Now, with SUMMER, Des is joined by his Jersey Boys choreographer Sergio Trujillo as they return to the Playhouse with a production that will combine touching drama with the propulsive, kinetic heart of a rock concert.
30 & Under discount valid November 7 – 18. Area 2 only.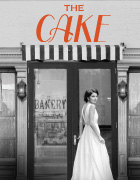 New Play
The Cake
February 6 – March 4, 2018
Sheila and Hughes Potiker Theatre
By Bekah Brunstetter
Jen lives in New York but has always dreamed of getting married in her small North Carolina hometown, so she heads down south with her partner to ask Della, her late mother's best friend, to do the honors of making the wedding cake at her bakery. Della's cakes are legendary ­ even earning her a spot as a contestant on the "Great American Baking Show." She is overjoyed at Jen's request ­ until she realizes there's not just one bride, but two, forcing her to re-examine some of her deeply-held beliefs, as well as her own marriage. Faith, family and frosting collide in this touching and timely new play.
Any questions? Please contact Patron Services at This e-mail address is being protected from spambots. You need JavaScript enabled to view it